IN THESE TIMES…
POVERTY: Causes and Cures?
Hear Nichola Mallon explore the causes of poverty, the political policy decisions which impact poverty, and the steps required to cure it.
Venue: The Ulster University New Campus, York Street, Belfast
Thursday 23rd February 2023
Tea/coffee from 6.30pm. Programme will run 7.00-8.45pm
We invite you to join us for our second evening exploring root causes of poverty in our midst… the drivers, the political and policy influences, and the active steps that need to be taken to ease this crisis across our communities. What might "transformation" look like? How can we help?
We are delighted to have Nichola Mallon, former Lord Mayor of Belfast (2104/5), former MLA for North Belfast (2016-2022), and former Minister for Infrastructure in NI Executive (2020-2022) as our keynote speaker.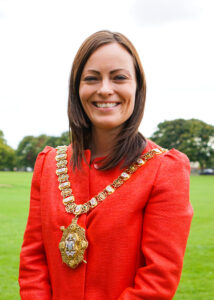 Nichola is not now involved in NI politics, but will draw from her experiences in Government over the past 10+ years in speaking to us. Nichola is married to Brendan and has 3 children.
After the speaker, there will be time for table discussion and questions, and an opportunity to draw together key actions from this and the earlier evening hosted in January.
A video recording of our January event will be available on YouTube shortly. 
Please plan to join us. This event is free, but we ask that you register for the event via our Eventbrite ticket page here.
Transport: Metro buses serve the Ulster University York Street Campus and off street car-parking is available.
For further information please contact: info@contemporarychristianity.net or telephone (028) 9066 3145.