Harvest for me means picking crab apples. Last year was a bumper year; the tree was laden with fruit and as the tiny pink-red spheres were picked, the branches rose as the weight of apples was lifted off them. This year, the tree is lighter; it's taking a breather! Harvest, autumn, more mellow light, shorter evenings – the rhythm of the seasons is comforting in a world beset with climate change and nations in turmoil.
Traditionally many churches, urban as well as rural, celebrate harvest with special services. Creativity flows as churches are decorated, harvest music is played and sung and food feasts follow – certainly in my childhood this was one of the most looked-forward-to church festivals because of the cakes that were created, and eaten.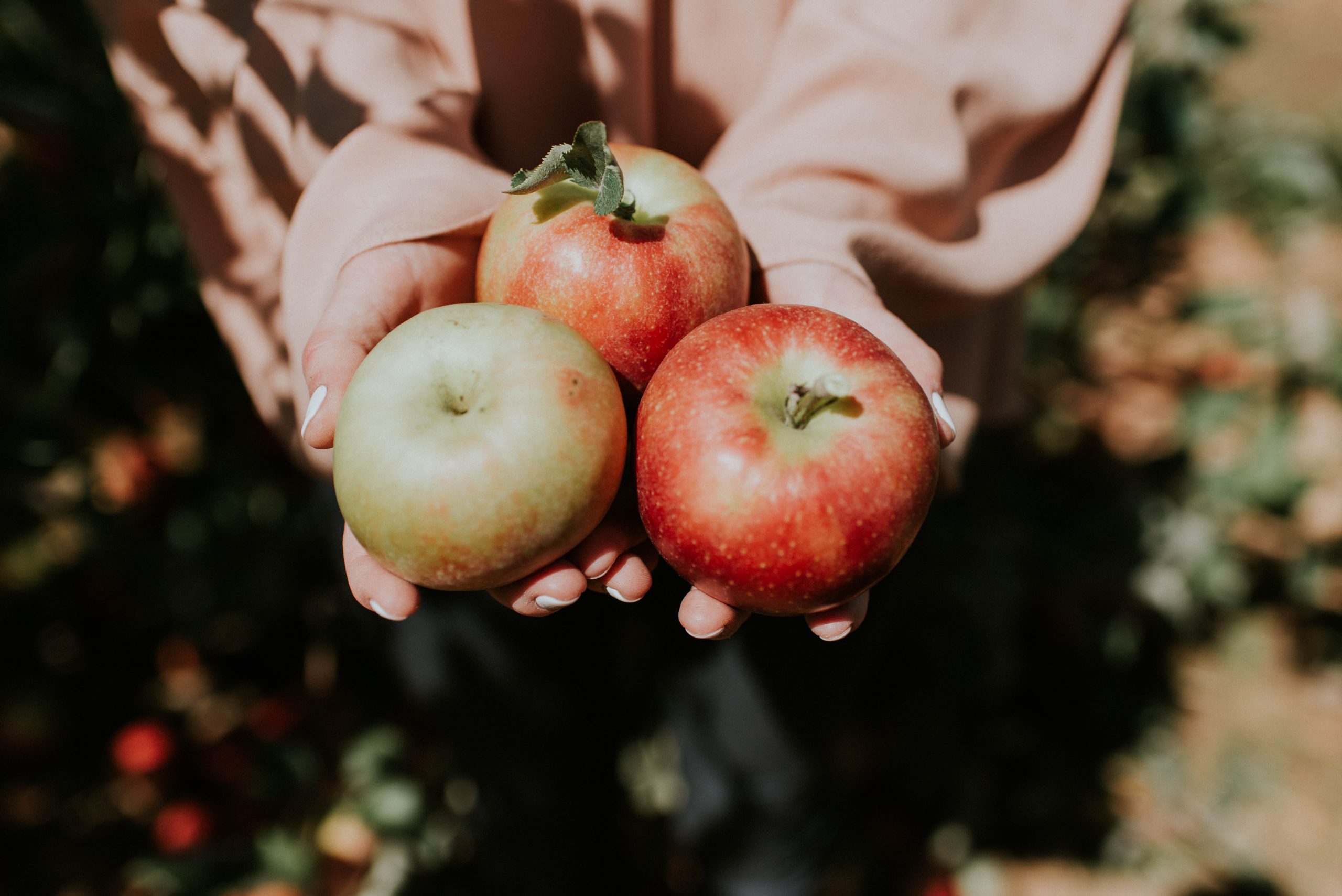 Celebrating harvest in our churches will be different again this year as we continue to look after each other and ourselves by abiding with Covid-care practices. But maybe it gives us an opportunity to be creative about how we celebrate?
What about gathering in a farmer's field, socially distanced, to sing our favourite harvest hymns? A stubble field following cereal harvest would be the easiest to meet in, potato and vegetable fields may not yet be harvested and the soil would be softer. Grass swards cut for silage could also be used but silage harvesting has now largely ceased and the cattle with be back grazing, and so these fields may have specific mini-hazards even if the animals have been moved to another field. Gathering together on a farm to celebrate the harvest would give us the opportunity to learn and understand more about how our food and the land are connected. We could also hear direct from farmers themselves some of the challenges they face, and there are many.
We often distribute the produce used to decorate the churches to those in need once traditional harvest services are over. Indeed, many churches faithfully and generously donate to food banks throughout the year. To further develop our connection with the land this harvest maybe we could search out farmers' markets and farm shops where local produce is available and sample some of the products farmers and other artisans have created directly from what our land produces?
We first read of Jehovah Jireh, God our Provider, in Genesis 1:29-30. Plants producing seeds and trees producing fruit are provided by God as food for human beings, for animals, for birds, for everything that creeps on the earth and indeed everything that has life. Often when we are discussing the first chapter of Genesis, we are concerned about the origins debate and/or advocating, or not, vegetarianism.
But these verses tell us of a God who provides not just for people, not just for the more recognisable creatures we share this planet with, but for all life. The inter-connectedness and interdependence of the natural world is clearly shown in these two verses. The messages that we are hearing about the fragility and vulnerability of the earth from David Attenborough and a host of other environmentalists, naturalists and scientists repeat this truth found in the first chapter of the Bible.
Maybe we need to listen more carefully to them, given that the God we know, love and serve has made it clear from the very beginning that all life has value.
Ethel White is a research scientist in agriculture.
Please note that the statements and views expressed in this article are those of the author and do not necessarily represent those of Contemporary Christianity.